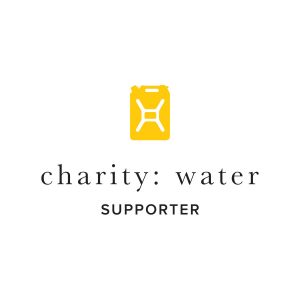 This year, instead of gifts, we are putting our money towards clean WATER for all. And we would love your help!
A few months ago we arrived in Toyama, the footstep of the Japanese Alps. Pristine waters flow from the mountain into our valley. The rice grown here is famous because of it. Everyone says it's the best water in Japan. Even so, we wanted even better water, so we bought an ionizer when we arrived to filter it. Our reality is in vast contrast to so many in our world.
I can't imagine my family drinking unclean water every day of our lives, or what our health would look like if we did, or if we would even be here. 16,000 people die each WEEK from unsafe water. But we can change that. And Charity : Water is changing that by building simple solutions like drilled wells, spring protections and BioSand filters that help provide clean water to communities around the world. 100% of the money will be used to build clean water projects, and when they're complete, Charity: Water will send us photos and GPS coordinates so we can see the exact community we helped.
We have a few exciting incentives to kick things off. First, we have the POLAR BEAR PLUNGE. If we hit $1500, Brian will take the plunge in the mountain stream above. In March. If we exceed our goal of $2000, Alana will do it too!
AND
We will do a random drawing from all the fundraising contributors and send them a SET OF Hand-Blown TUMBLERS crafted by Brian, to drink water from, of course!
Every dollar makes a difference, so let your love flow and make clean water a reality for all!
[maxbutton id="1″]
Charity : Water is making a huge difference to so many communities with the help of people like you and me. Here is one of the incredibly inspiring stories of a young giver named Rachel – Please visit www.charitywater.org to learn more, or click on the link above!